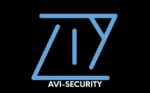 Business Description
AVI-Security (NSW M/L:000106688), provides a wide range of security services to meet your needs.
Supplying security from Events to Static Site Security all the way to Crowd Controllers and Close Protection Officers and everything between.
Based in Kempsey and servicing all of NSW our staff ensures that you are kept safe and secure at all times and take the headache out of security for you.
The AVI-Security team is highly trained and experienced to ensure the greatest outcomes for you and your business or event.
AVI-SECURITY
Advanced, Versatile, Integrated.
Security. The way it should be.
Every time.
Every day.
No Exceptions.