Macleay Valley Business Chamber is a business support organisation that represents, informs and connects the local business community.
The Chamber advocates on behalf of members to help protect business interests in Kempsey and beyond, promote a positive and strong economy and provide a secure future for the Macleay Valley.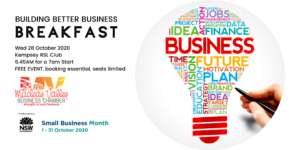 Join the Macleay Valley Business Chamber at the Building Better Business Breakfast and gain insights on how you can be proactive in building our local economy.
Read More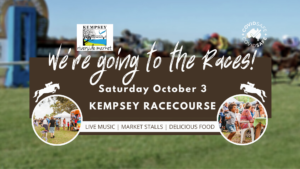 We are so excited to be welcoming you back to our local market! Relaunching Saturday 3rd October, we have a full market filled with all the things you love! We have been working hard on a plan to get our market back up an running again in a compliant and safe way, a great solution…
Read More