Macleay Valley Business Chamber is a business support organisation that represents, informs and connects the local business community.
The Chamber advocates on behalf of members to help protect business interests in Kempsey and beyond, promote a positive and strong economy and provide a secure future for the Macleay Valley.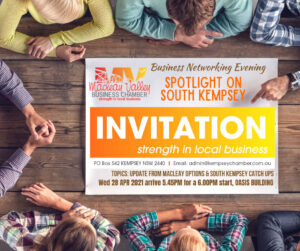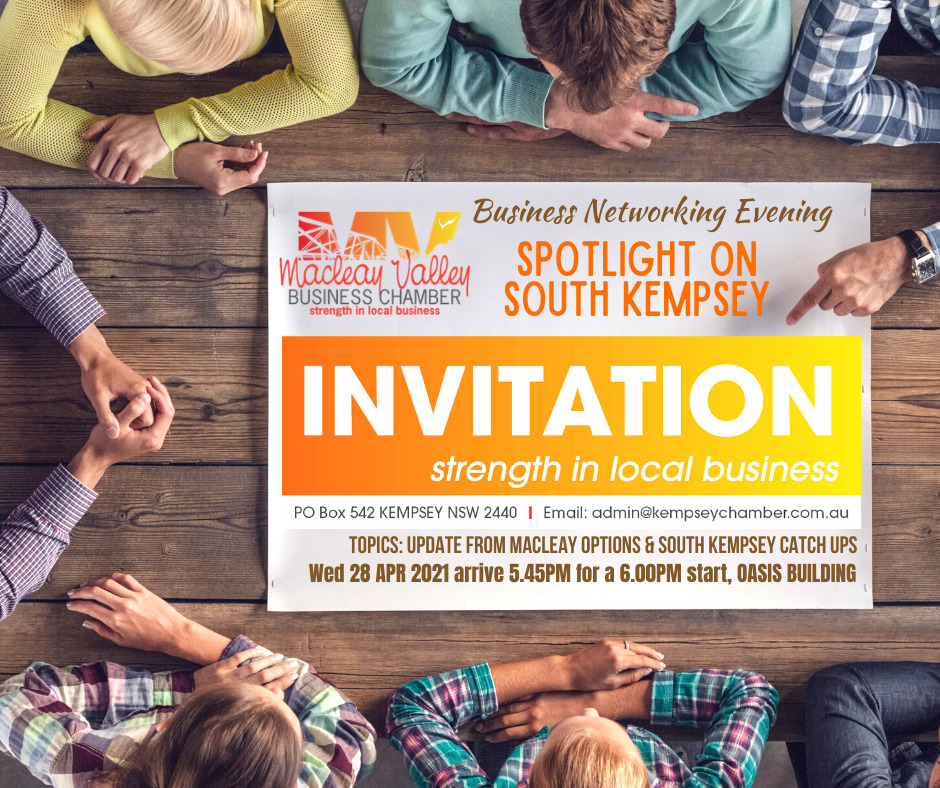 Join us at the new Macleay Options Oasis Day Program Building for a networking evening in South Kempsey The Macleay Valley Business Chamber's April event will be held at the Macleay Options new Oasis Day Program Building in South Kempsey. The facility was officially opened in March 2021 and is a $650,000.00 investment by Macleay…
Read More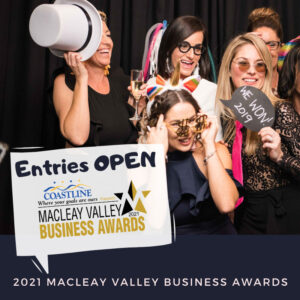 In partnership with Major Sponsor Coastline Credit Union the Macleay Valley Business Chamber has announced the commencement of the 2021 Macleay Valley Business Awards program. The Launch event held on Wednesday 7th April 2021, was held at the Coastline Credit Union Hub in Smith St Kempsey saw a great turnout of local business.
Read More