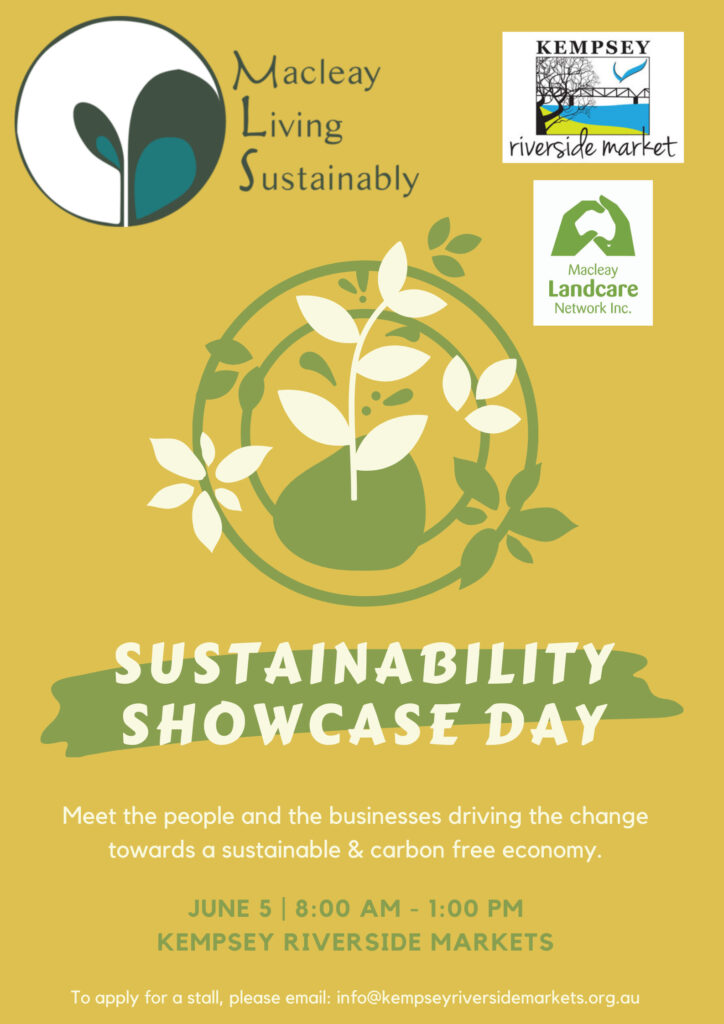 JUNE MARKET & SUSTAINABILITY SHOWCASE!
Its so great to have our market back again .... back where we belong at Riverside Park! We take great pride in our market: Hand Made | Home Grown | Vintage | Quality and we love bringing to our town a wonderful community day out with love music, great food and the perfect atmosphere to catch up with friends and family.
This June 5th we are super excited to bring our market to you again, and making it even more special, we are celebrating WORLD ENVIRONMENT DAY! We have been working with Macleay Living Sustainably who are hosting as a part of our market their inaugural SUSTAINABILITY SHOWCASE.
The MLS Sustainability Showcase will showcase goods, skills, knowledge and services of people and businesses who are active in enabling the transition to clean energy, a carbon free economy and addressing the climate emergency, as well as advocating for more sustainable lifestyles by reducing waste, reusing, and recycling resources.
As usual, we will have an abundance of fresh produce, gourmet delights, delicious street food and the best coffee!  Loads of arts and crafts, and plenty of unique treasures.  You can kick back and relax in a safe and spacious environment and enjoy the live music with local artist Craig Stewart too!
Stalls are well spaced for safe browsing, and each stall has sanitizer for your use on hands, as well as the Market Information Station. 
As much as we would love everyone to come to our market, please if you are feeling unwell stay at home and help keep our community safe.
Kind Regards
Belinda Fowler
KRM Coordinator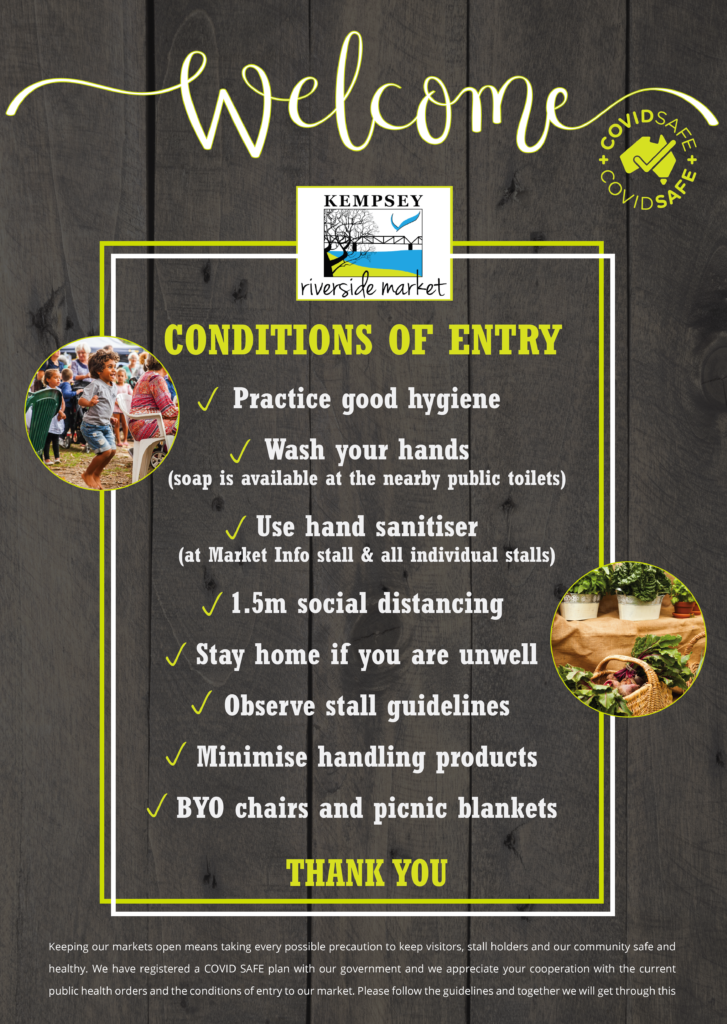 The Kempsey Riverside Market Organising Committee wishes to invite everybody to Kempsey Riverside Market, on the first Saturday of the month between 8am and 1pm, Eden Street, Kempsey on the banks of the beautiful Macleay River.
The Kempsey Riverside Market features produce and products from Kempsey and surrounding districts. It is a place for stall holders to display and sell their wares and an opportunity to browse, shop and mingle in a relaxed atmosphere.
Contact Details
Contact : Belinda
Phone   :  0456 658 979
E-Mail   : info@kempseyriversidemarkets.org.au
Become A Stall Holder
Stallholder information and application