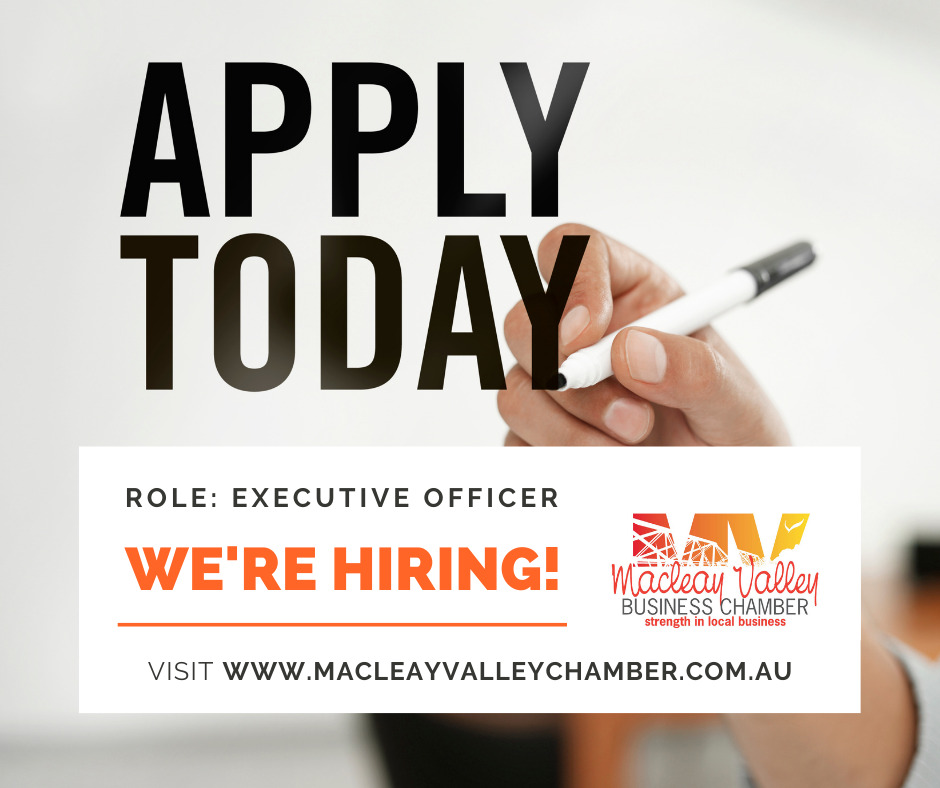 The Macleay Valley Business Chamber Executive team are looking for a self -motivated individual to join the Chamber team as the Executive Officer role.
This position is located in the Macleay Valley region and offers flexible working conditions.
We are looking for a person who is passionate about the Macleay Valley and who is excited to make a difference!
Please email us at admin@kempseychamber.com.au to request an Information Pack.
To apply, please submit your CV and cover letter via email to admin@kempseychamber.com.au.
Applications close on Friday 26th March 2021 5pm.