Macleay Valley Business Chamber is a business support organisation that represents, informs and connects the local business community.
The Chamber advocates on behalf of members to help protect business interests in Kempsey and beyond, promote a positive and strong economy and provide a secure future for the Macleay Valley.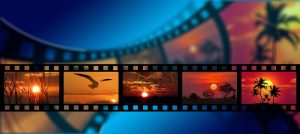 At a recent Macleay Valley Business Chamber meeting, attendees agreed to continue Chamber support for the Kempsey CBD Cinema project. While there have been changes to the structure of the funding model for the project, the Chamber continues to support the Cinema Project on the same principals that it will bring both social and economic…
Read More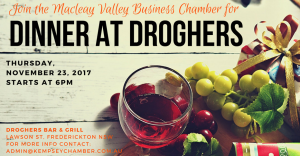 The final Macleay Valley Business Chamber meeting for the saw a fabulous turn out. A Chamber update followed by Thank yous and acknowledgements. Droghers Bar and Grill offered the perfect backdrop to the evening. Thank you to Terry, Chris and the Droghers team for their friendly service and scurmptious meals.
Read More