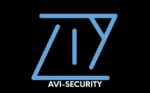 Business Description
About AVI Protection Group Pty Ltd
At AVI Protection Group Pty Ltd, we pride ourselves on being a trusted and dynamic service provider, dedicated to enhancing security, cleanliness, and safety across various sectors. Since our establishment in 2019, we have consistently delivered top-notch solutions to meet the evolving needs of our valued clients.
Security Services
Our comprehensive security services are designed to safeguard your peace of mind. We understand that security is paramount, and our team of highly trained professionals is committed to protecting your assets, personnel, and premises. From advanced surveillance systems to on-site security personnel, AVI Protection Group employs cutting-edge technologies and proven security strategies to ensure the utmost safety for your organization.
Cleaning Services
We offer a wide range of cleaning services tailored to meet the specific requirements of both residential and commercial clients. Our experienced cleaning crews are equipped with the latest tools and environmentally friendly products to ensure cleanliness, hygiene, and a welcoming atmosphere. Whether it's routine maintenance or deep cleaning, AVI Protection Group delivers exceptional results that leave your space looking its best.
Residential Cleaning
For homeowners seeking a pristine living environment, our residential cleaning services cater to your needs. We take care of everything from dusting and vacuuming to window cleaning, ensuring that your home is a haven of cleanliness and comfort.
Commercial Cleaning
Businesses and organizations trust our commercial cleaning services to maintain clean and hygienic workspaces. We understand the importance of a clean and organized office or facility for productivity, and we work diligently to create a conducive environment for your employees and visitors.
Event First Aid Services
AVI Protection Group is also your partner in ensuring the safety and well-being of event attendees. Our dedicated team of first aid professionals is trained to respond swiftly and effectively to any medical emergencies that may arise during your events. We provide peace of mind, knowing that you have a reliable first aid service at your disposal to handle any unforeseen circumstances.
Client-Centric Approach
At AVI Protection Group Pty Ltd, our success is built on our commitment to understanding and meeting the unique needs of each client. We take pride in working closely with our clients to tailor our services to their specific requirements. Our collaborative approach allows us to deliver the greatest results and build long-lasting partnerships based on trust, reliability, and exceptional service.
Whether you're in need of top-tier security, impeccable cleaning services, or event first aid expertise, AVI Protection Group Pty Ltd is your one-stop solution. Contact us today to experience the AVI difference and discover how we can enhance security, cleanliness, and safety for your organization or event.
AVI Protection Group Pty Ltd: Your Security, Cleaning, and Event First Aid Partner Since 2019.
NSW M/L: (000108237)