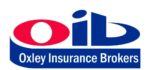 Business Description
Oxley Insurance Brokers specialises in tailoring packages to fit your personal and business circumstances and pride ourselves on our personalised service at each of our five branches across the Mid North Coast including Coffs Harbour, Kempsey, Port Macquarie, Taree and Forster.
We live and breathe our commitment to service and constantly review the way we do business to better help you in running your business.
If you prefer face-to-face meetings, we are happy to meet your place or ours. Make an appointment with one of our brokers for a free consultation today.
Too busy to get away from work? Feel free to email us or call us on 1300 799 422 for advice, quotes or claims.
Our aim is to ensure you can work, live or run your business with absolute peace of mind – knowing that your interests are adequately protected and, should you need to claim, that we are here to offer you support and assistance each step of the way.