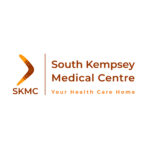 Business Description
South Kempsey Medical Centre is a fully accredited General Practice that is currently operating with four (two males and two females) GPs and a Practice Nurse.
SKMC houses a pathology collection centre run by Laverty. SKMC strives to bring holistic care to the surrounding communities. Our doctors have special interest and training in women's and child health, chronic disease management, men's health, skin cancer, aboriginal health, and more. We cover a wide range of medical services from general & sports medicine to mental health and family planning. Our clinicians are dedicated to providing quality, professional medical care. We are a teaching practice for medical students and GP registrars.
The clinic is open between 8 am and 5 pm on weekdays. For appointments, book online using the HotDoc app / our website www.skmc.com/appointments or ring us on 02 7228 5898.