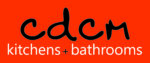 Business Summary
We specialise in designer, custom renovations of kitchens, bathrooms, laundries and interior spaces and any cabinetry needs.

Business Summary
Resicom Joinery are specialists in all types of Commercial Joinery throughout all areas of NSW.

Business Summary
Team Spirit Sports (TSS) is a leading provider of custom-made teamwear in the Australasia market. They have strong partnerships across the Football (Soccer), Cricket, Rugby Union, School and Corporate sectors.