Business Summary
Allround Business Solutions help small business owners manage their business online to grow their income and freedom.
Business Summary
The YAK is an alternative news source for The MacLeay Valley. We are active on social media and "headline" stories in that environment.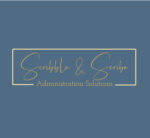 Business Summary
At Scribble & Scribe we have extensive administration experience and are able to provide the tools for businesses to stay organised, freeing up your time to do what you do best and grow your business.